Pest Control in Melbourne
Bed Bug Extermination Melbourne
Our exterminators will work diligently to rid your home of bedbugs. The experts at our pest control company use chemical treatments and other methods to make sure all bedbugs are removed from your home. We know that bed bugs can be difficult to eradicate, which is why we take a comprehensive approach to ensure full eradication.
At Family Safe Pest Control, we understand that it is important to take a proactive approach when dealing with bedbugs. Our exterminators use the latest in technology and methods to ensure complete extermination of these pesky pests. We are dedicated to providing our customers with the best service possible and ensuring your home is completely free of these pesky bugs.
The process starts with a thorough inspection of the home to determine the extent of the bed bug infestation, followed by careful and meticulous treatment. We use only environmentally friendly products that are safe for your family, pets and the environment. With our expertise, you can be rest assured that your home is free from bedbugs and all other pests.
How Bed Bugs Can Be Removed
We understand bed bug life cycle in Australian weather condition. Lifespan of a common bed bug is dependent on feeding patterns. Adult bed bugs can live for up to 6 months. they need blood meal to develop and breed. Female bed bugs lay two or three white eggs per day. Around 3500 bed bugs eggs can be laid in its lifespan. Deep understanding in bed bug lifecycle has made our bed bug exterminator bed bug control experts in your region.
Bed bugs can be removed from your home through a variety of methods, depending on the severity of the infestation. Our bed bug control experts use specialized tools to identify and target problem areas, while also treating any other affected areas with pesticide or disinfectant products. In serious cases, our team may also recommend using a heat treatment to eradicate bedbugs. The heat treatment is designed to heat up the affected area, killing any bedbugs and their eggs.
Many people may not be aware of how to identify the signs of a bedbug infestation. Our bed bugs exterminators can help you identify these signs and provide advice on how to deal with them. We are dedicated to providing our customers with the best bed bug pest control service possible, and we will work hard to ensure your home is free from any pests.
Our professional and experienced team specializes in controlling common pests such as rodents
Cockroaches
Ants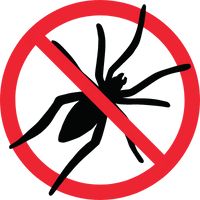 Spiders
Fleas
Rodents
Termites
Contact Us For Bed Bug Extermination Services in Melbourne
If you are looking for a reliable and experienced Bed Bug extermination service in Melbourne, then contact Family Safe Pest Control today. We are here to help you get rid of your bed bugs infestation with speed and precision so that you can have the peace of mind knowing your home is safe from Bed Bugs! Call us now for more information. We look forward to helping you keep your home free from Bed Bugs!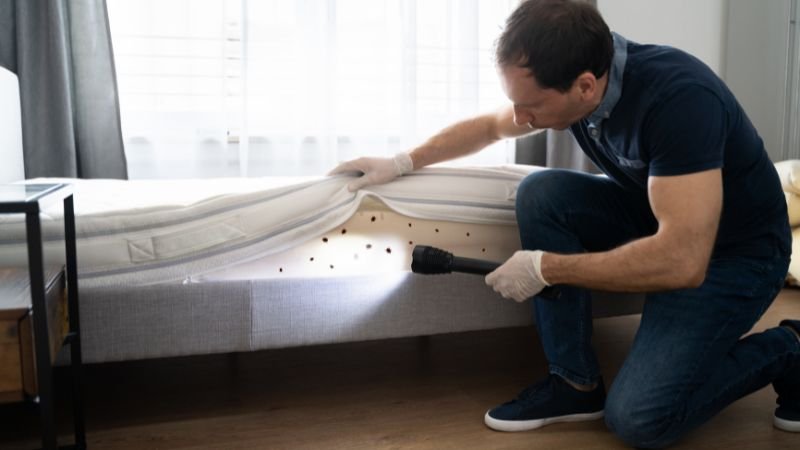 Affordable And Professional Service
Our exterminators are highly trained and knowledgeable in the field of bedbug extermination. We strive to provide an affordable and professional service for our customers, with competitive rates for our services. Our team of experts can handle any infestation, no matter how severe it may be.
If your home or business is suffering from a bedbug infestation, don't hesitate to give us a call. Our team at Family Safe Pest Control is here to help you get rid of those pesky bedbugs and provide you with a safe and pest-free environment. Let us show you the difference our services can make in your life today. Say goodbye to the discomfort of having bed bug problem.
What Are The Benefits of Professional Bed Bug Extermination?
There are numerous benefits to professional extermination, as opposed to DIY methods. A professional will be able to identify the extent of the infestation quickly and accurately, allowing for a more comprehensive treatment plan. They will also be able to use advanced techniques and products that are not available for purchase by consumers. Finally, professional exterminators are highly trained and knowledgeable in the field, meaning you can trust that your home is completely free of Bed Bugs.
Why Choose Our Bed Bug Extermination Services?
At Family Safe Pest Control, we strive to provide our clients with the most comprehensive and efficient Bed Bug extermination services in Melbourne. Our experienced bed bugs exterminators are knowledgeable in the latest methods of eradication and use only top-of-the-line products to ensure all stages of an infestation are removed from your property. Our Bed Bug Pest Control also conducts inspections on a regular basis to ensure the Bed Bugs are completely gone and all of your belongings are safe from any future infestations.