Pest Control in Melbourne
Mice Pest Control Melbourne
Our team of rodent control experts provides mouse control services to get rid of mice from your home or business. Our technicians use traps, baits, and chemical treatments to make sure the pest is eliminated. The mouse pest control services that we provide in Melbourne, Victoria are safe, efficient, and thorough. Additionally, our team is equipped with the latest tools and technology to ensure that the mouse problem is taken care of quickly and effectively.
Safe and Effective Mice Pest Control in Melbourne, Victoria
At Family Safe Pest Control, we understand how important it is to you and your family that any pest control solution is both safe and effective. Our technicians are highly-trained professionals in the art of eliminating mice from your home or business effectively and safely. We use a combination of traps, baits, and chemical treatments to ensure that the mice are completely eradicated and your home or business remains safe.
Our technicians use the most advanced technology available to mark traps, monitor them, and ensure that they remain effective. We also use eco-friendly baits, which are mouse attractive but non-toxic, so there's no risk of harming your family or pets.
Our Team of Experts: Reliable and Trusted Professionals
Rodent infestations, including house mouse and roof rats, can pose many health risks to humans. Don't put your health at risk due to pesky creatures like house mice. Rat removal services address your worries and offer professional assistance. You can trust that your pest control needs are in good hands. Our technicians are all highly-trained professionals who understand the importance of providing safe and effective mouse control and rodent control solutions.
They'll take the time to get to know your home or business and come up with a solution tailored specifically for your needs. They'll also be happy to answer any questions you may have, so you can feel confident that your mouse control solution is the right one for you.
We understand how uncomfortable and embarrassing a mouse infestation can be and we're here to help. We want our customers to have peace of mind knowing that we take the time to properly inspect and treat any mouse problem, no matter how big or small.
Our professional and experienced team specializes in controlling common pests such as rodents
Cockroaches
Ants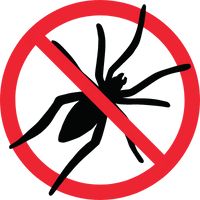 Spiders
Fleas
Rodents
Termites
Call us 0466 344 447 to schedule a free home assessment and learn more about our mice pest control services. We will work with you to develop a customized solution for your pest problem associated with house mice, roof rats, brown rats, and Norway rats, offering the best solution for your family's needs. With Melbourne Rodent Control, you can rest assured that your family is protected from potentially hazardous pests.
Eliminate Mice from Your Home or Business
Are mice wreaking havoc in your home or business? Mice can cause damage to wires and furniture, as well as spread disease. Family Safe Pest Control is here to help you rid your property of these pesky rodents for good. The exterminators at Family Safe Pest Control are certified and experienced in handling mice infestations. We believe in providing the safest methods to rid your property of pests, using environmentally-friendly products and methods to keep your home or business safe from harm. With our mice pest control services, you can rest assured that your property is properly protected without compromising the health of your family or employees.
If you notice signs of a rodent infestation, you can contact our experts at Rodent Control Treatment to conduct a pest inspection and provide a pest removal treatment service for your Melbourne property.
The Latest Tools & Technology for Quick Results
We use the latest technology and products to rid your property of mice. Our exterminators are equipped with advanced equipment that is not available to the average homeowner, giving us an edge in eliminating mice quickly and effectively. We take a proactive approach to pest control, targeting the source of the problem before it turns into an infestation. Our technicians will survey your home to find out where the mice are coming from and then use a variety of methods to eliminate them, including trapping, baiting, and exclusion. We also offer preventative maintenance services such as sealing off entry points and installing rodent-proof barriers around your property.
Why Choose Our Mice Pest Control Solutions?
We understand that a pest infestation can be an upsetting experience. That is why our experienced technicians provide friendly and reliable service to all of our customers. We guarantee that you will be satisfied with the results as our team works hard to ensure your property is free from pests. Our technicians are highly experienced and knowledgeable in mice pest control, meaning that you can trust us with your safety and the safety of your family.