Pest Control in Melbourne
Rat Pest Control Melbourne
Family Safe Pest Control provides rat pest control services to ensure that your home or business is free of rats and other rodents. Our Rodent Control technicians use traps, baits, and chemical treatments to eliminate the pests from the premises. The rat pest control services include the inspection of premises to identify rat activity and potential entry points, rat removal treatment with baits or traps, exclusion to prevent further infestations, and follow-up inspections.
Professional Rat Pest Control Services in Melbourne
Our team of technicians is highly trained and experienced in rodent control services. We use safe and effective products and techniques to rid your home or business of these unwanted pests. With our expertise, we can quickly identify the source of the rodent infestation and eliminate it.
We understand that each home or business has its own unique needs when it comes to rat pest control. That's why our experienced technicians will work with you to develop a comprehensive plan that is tailored to your specific situation. We have the knowledge and experience necessary to get the job done right and ensure a safe, healthy environment for everyone.
Thorough Exclusion of Entry Points to Prevent Future Infestations
Once the rats have been eliminated, our rodent control professionals will identify and seal off potential access points to prevent future infestations. This is a crucial step in any rat pest control service and one that should not be overlooked. Our rodent control treatment team is knowledgeable about what types of materials are best for keeping rodents out, so you can rest assured that your premises will remain rat-free.
If needed, we can install heavy-duty steel mesh or even replace sections of your property's structure with more durable materials to ensure that all entry points are sealed off properly and effectively, thereby preventing any further mouse infestation. With our rat removal services, you can be sure that your home or business remains free from house mice, Norway rat, brown rat, black rat, roof rat, and all types of rodent problems for years to come.
Our professional and experienced team specializes in controlling common pests such as rodents
Cockroaches
Ants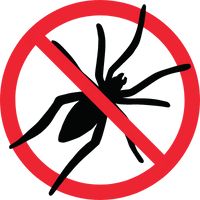 Spiders
Fleas
Rodents
Termites
Contact Us For Bed Bug Extermination Services in Melbourne
If you are looking for a reliable and experienced Bed Bug extermination service in Melbourne, then contact Family Safe Pest Control today. We are here to help you get rid of your infestation with speed and precision so that you can have the peace of mind knowing your home is safe from Bed Bugs! Call us now for more information. We look forward to helping you keep your home free from Bed Bugs!
Our Inspection and Treatment Solutions
At Family Safe Pest Control, we offer cost-effective solutions for eliminating rat infestations in Melbourne and the surrounding areas. We also provide regular inspection services to ensure that your property remains free from pests. With our trained technicians professionally inspecting your premises at least once a year, you can rest assured that any signs of rat activity will be quickly detected and dealt with promptly.
We stand by our rat pest control services and guarantee that your property will remain free from rodents. Contact us today to arrange an inspection and start the process of eliminating any rat infestations in your home or business.
We Ensure Your Home or Business is Rat-Free
We provide comprehensive rat pest control services in Melbourne and the surrounding areas. Our experienced technicians can help you get rid of rat infestations and other pests quickly and efficiently, using safe and effective methods to eliminate their presence from your home or business. We understand that dealing with rodent infestations can be a serious issue. That's why we provide professional help and effective solutions to ensure you can get rid of rodents and other pests swiftly. Additionally, our ongoing services guarantee that your premises remain rodent-free for years to come.
Our team is highly experienced in dealing with all kinds of rat problems, from small-scale infestations to full-blown plagues. We use a range of advanced techniques, including baiting and trapping, to ensure total eradication of the pests.
Why Choose Us For Rat Control?
At Family Safe Pest Control, we are committed to providing you with the highest quality pest control services. We understand that rat infestation can be a serious problem for any home or business, which is why our experienced team of experts take great care in ensuring all pests are eliminated safely and effectively from your property. Our services are tailored to meet your individual needs and we always use the most advanced processes and products to ensure total extermination.
Contact us for more information!
We offer free quotes, friendly service and a 100% satisfaction guarantee. Our team of professionals not only provide you with the best rat pest control in Melbourne, Victoria but also peace of mind about your safety. We are fully insured and licensed to carry out management of rodents on your property so that you can get back to living without worry. Call us today at 0466 344 447 to discuss your pest control needs! We look forward to hearing from you.