Pest Control in Melbourne
Termite Treatment Melbourne
The technicians at our pest control company are equipped with the latest technology to detect and eliminate termite infestations. We use a range of treatments such as baiting, trapping, and chemical solutions to ensure complete removal of the pests. We also use non-toxic methods to control termite populations, such as pheromone traps and heat treatments.
Say Goodbye to Termites with Family Safe Pest Control
Our experienced technicians are fast and efficient, using the latest tools to get rid of termite infestations quickly and effectively. We guarantee a complete extermination solution that is safe for your family and pets. Our company has been providing termite extermination services in Melbourne, Victoria for many years. Our team is dedicated to providing the best possible termite treatment service and guarantees that all of our work will be done with the utmost care and attention. We understand how important it is to have a safe and pest-free home, so we strive to ensure that you get optimal results.
We Easily Detect and Eliminate Termite Infestations
Our technicians use specialized infrared cameras and probes to accurately identify infestations and nests. Our initial termite inspection will uncover the hidden termite colony in your home and detect sneaky termites trying to make themselves at home! We also employ a variety of strategies such as baiting, foam treatments, and chemical sprays that are specifically tailored to the type of termites present in your home.
Our company is committed to providing environmentally friendly solutions that will not harm your family or pets. We make sure to do our job right the first time, so you don't have to worry about more infestations in the future.
Our professional and experienced team specializes in controlling common pests such as rodents
Cockroaches
Ants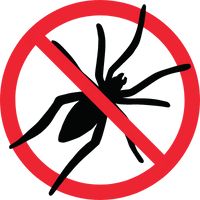 Spiders
Fleas
Rodents
Termites
For your peace of mind, we provide a comprehensive guarantee against re-infestation. We understand that your home is one of your most valuable assets, so our team will work to ensure it remains protected from pests. Call us today at 0466 344 447 and get a free quote. Our friendly staff are standing by to assist you with any questions or concerns you may have about termite extermination services.
Non-toxic Solutions for Long-term Termite Control
Our team of experienced exterminators are dedicated to providing effective and long-term solutions to your termite problems. We use only non-toxic methods for termite control that won't put the health of your family at risk. Our team utilizes the latest technologies available in order to detect, treat and monitor termite activity. We have years of experience in providing detailed and thorough termite inspections to ensure that any damage or infestations are monitored closely. We understand that when it comes to pest control, safety is a priority. That's why we use only the safest methods for treating your home or business. Our team is well-versed in the latest non-toxic solutions and can provide you with the best course of action to keep your property termite free. We also offer ongoing monitoring services so that any new signs of activity can be addressed quickly and effectively.
The Best Customer Service in the Industry
We understand how important it is to have quick, reliable customer service. Our team of professionals is always available to answer any questions you may have about our services or products. We strive to provide timely and efficient solutions that meet your needs. At Family Safe Pest Control, we are committed to providing the highest quality pest control services and products in Melbourne, Victoria. Our team of professionals is always ready to help you take control of your rodent problem and make sure that your property remains safe. Contact us today to learn more about our services and products!
The Latest Technology and Pest Control Solutions
We pride ourselves in providing the latest and most effective pest control solutions. We guarantee that our team of experienced exterminators will provide you with the best possible service. Our team is knowledgeable in the emerging technologies and techniques used to identify and eradicate termites. We also have access to the latest equipment, ensuring reliable results.
Our team can provide you with a comprehensive termite report, enabling you to make informed decisions about the best approach for treating and eradicating these pests. Our experienced exterminators have an established track record in successfully eliminating termites from homes in Melbourne and other parts of Victoria.
***
Why Choose Us For Your Termite Extermination Needs?
At Family Safe Pest Control, we understand that protecting your home from termite infestation is of utmost importance. That's why our team of certified and experienced exterminators are committed to providing superior quality services for all types of termite control needs.
We leverage the latest technology and methods to ensure that all pest infestations are quickly and effectively treated. Our team is also highly knowledgeable regarding the various types of termites found in Melbourne and can provide customized solutions that meet your needs.